Please check back as we continue to update speaker.
---
Access to all training sessions (Note: No meal events included)
ELISE STEFANIK – United States Congress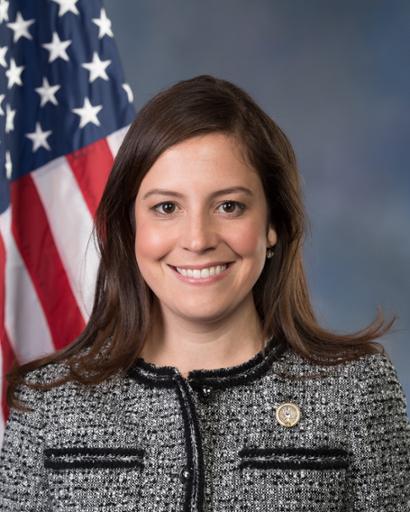 Congresswoman Elise Stefanik proudly represents New York's 21st District in the House of Representatives in her fourth term in office. In May 2021, Congresswoman Stefanik was elected by her colleagues to serve in House Leadership as Chair of the House Republican Conference.
She is a member of the House Armed Services Committee, the Committee on Education and Labor, and the House Permanent Select Committee on Intelligence. On the Armed Services Committee, Congresswoman Stefanik serves on the new Subcommittee on Cyber, Innovative Technologies, and Information Systems, and as a member of the subcommittee on Strategic Forces. On the Committee on Education and Labor, she serves on the Higher Education and Workforce Investment, and Workforce Protections Subcommittees.
GUY BENSON – Fox News Contributor
Guy Benson is a Fox News Contributor, Political Editor of Townhall.com, and the host of the nationally-syndicated 'Guy Benson Show' on Fox News Radio. Guy has served as a Media Fellow at Stanford University's Hoover Institution, and a Visiting Fellow at both Harvard and Georgetown Universities' Institutes of Politics.
An avid sports fan, Guy covered Big Ten college athletics and Cape Cod League baseball during his on-air career. Guy was born abroad and spent much of his early childhood living overseas. He attended high school in New Jersey and graduated with honors from Northwestern University's Medill School of Journalism. He currently resides in the Washington, DC area.
DREW McKISSICK – Republican National Committee
Drew McKissick was elected Co-Chairman of the Republican National Committee in January of 2021. Drew has serves as the State Chairman of the South Carolina Republican Party since May of 2017. He is a Columbia, S.C. based conservative political strategist with over thirty years of experience in grassroots politics and a passion for teaching others how the system works and how to make a difference.
DAN MEUSER – United States Congress
Congressman Dan Meuser is a conservative business leader who brings his experience as a proven job creator to Congress. He has represented PA's 9th Congressional District since 2019. Congressman Meuser currently serves on the House Financial Services and Small Business Committees. He will discuss how his business background has aided him in keeping small businesses in his district open in the stagnant Biden economy.
Under Dan's leadership, his Congressional office staff is focused on legislation that benefits Pennsylvania, best-in-class constituent services, and a high level of interactive communication with the 9th District.
MIKE MILLIGAN – Direct Mail Systems
Mike Milligan has been with Direct Mail Systems (DMS) since 1994. DMS, headquartered in Clearwater Florida, specializes in state party and candidate fundraising mail as well as voter contact mail. Mike works closely with clients to develop overall message, theme and mail plans. Clients include various state parties, candidates for Presidential, Gubernatorial, Congressional and statewide races.
Mike's previous experience include serving as the Major Donor Director of the National Republican Congressional Committee; Deputy Executive Director and Finance Director of the Republican Party of Texas; National Representative of the Republican National Committee's prestigious Eagle's program; and PAC Director at the National Republican Senatorial Committee.
NEIL NEWHOUSE – Pollster
Neil Newhouse is a partner and co-founder of Public Opinion Strategies, a national political and public affairs research firm which has been described by the New York Times as "the leading Republican polling company" in the country. Neil has been named "Pollster of the Year" by the American Association of Political Consultants a record-tying three times for his work on political and public affairs campaigns.
Neil has worked in public opinion research for more than 35 years and has helped elect dozens of Members of Congress, U.S. Senators, and Governors. He has served as the Republican partner in the NBC News/Wall Street Journal poll, and he has twice been named as one of the "Money 20″ political consultants in the country who make a difference.
MIKEY SWETZ – Arena Strategies
Mikey Swetz has been fundraising for over a decade and brings a wealth of expertise to the table for Arena. He most recently served as the RNC's National Field Finance Director and built fundraising programs for state GOPs and campaigns across the country and raised millions of dollars through digital solicitations, fundraising events and major donor asks. He previously fundraised for the New Hampshire GOP & Connecticut GOP. Mikey was born and raised in New England (shockingly not a sports fan) and now lives in Salt Lake City, UT.
Stacy Garrity – Commonwealth of Pennsylvania
Stacy Garrity is the 78th Treasurer of the Commonwealth of Pennsylvania. During her tenure, she has focused on transparency, cutting waste and fees, returning more than $4 billion in unclaimed property to its rightful owners, and making education affordable for Pennsylvanians.
As Pennsylvania Treasurer, Stacy oversees an office of more than 300 employees and is tasked with protecting more than $150 billion in state assets. Among her many duties, she serves as a fiscal watchdog for the state, manages the PA 529 College & Career Savings Program and the PA ABLE Savings Program, which helps people with disabilities save without fear of losing important benefits. She also administers the state's unclaimed property program.
LORI FRANSSEN – SBDM, LLC
Lori Franssen began her career at the Republican Party of Florida as Deputy Finance Director. In 2001, Lori joined a nationally focused direct marketing fundraising firm as Vice President and has worked with countless state parties and candidates at the local, state, and national level. In the 2014 mid-term and 2016 Presidential cycle Lori joined the Republican Nation Committee as the National Field Finance Director and worked with all 50 Republican state party organizations to support, enhance, and execute their fundraising operations which supported the historic mid-term election wins and the 2016 Presidential election race. Lori continues her fundraising a career as a key member and partner of a nationally recognized direct mail firm
with a focus on providing top-notch services to Republican state party organizations and numerous
candidates at all levels.
BILL SPADEA – Radio Talkshow Host
Bill Spadea is an entrepreneur, media personality, father, husband and vocal advocate for working and middle class families. Spadea is the top morning drive talk show host in New Jersey on 101.5 FM. For seven years he hosted a successful show on FOX TV, "Chasing News with Bill Spadea". He's done a little bit of everything over his 25-plus year career, serving as a political strategist, analyst, candidate for office and business executive. He also regularly hosts music festivals and comedy shows in the New York/New Jersey area.
JEFFERY LORD – Author and Political Strategist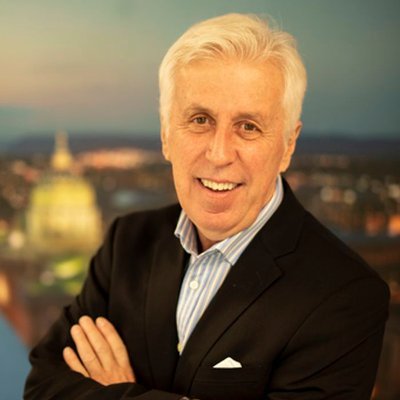 Jeffrey Lord, a former Reagan White House political director, is a columnist and contributing editor for The American Spectator. He is a graduate of Franklin and Marshall College in Lancaster, Pennsylvania. His work has been published around the country, including The Wall Street Journal, The Los Angeles Times, The Weekly Standard, National Review Online, The Philadelphia Inquirer, The Pittsburgh Post-Gazette and The Harrisburg Patriot-News.. His television appearances include Hannity and Colmes, The Big Show with John Gibson, and other Fox shows hosted by Stuart Varney and Brian Wilson. He has also appeared on the Lou Dobbs Show at CNN, It's Your Call with Lynn Doyle on Comcast's CN8, along with over a hundred talk-radio shows around America. The Borking Rebellion was his first book. He lives and works in Pennsylvania.
STEPHEN MOORE – Heritage Foundation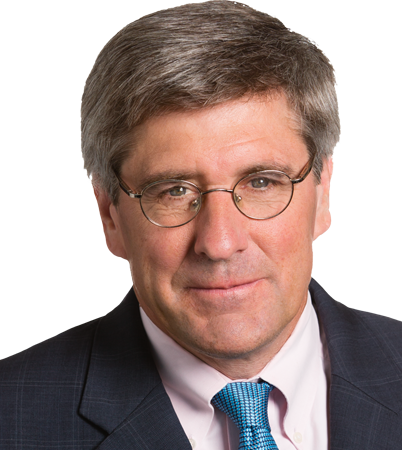 Stephen Moore is a former journalist and a Distinguished Fellow at the Heritage Foundation. Moore focuses on advancing pro-growth economic policies at the Heritage Foundation and has a wealth of knowledge on the economy. Formerly, he wrote for the Wall Street Journal and obtained his undergraduate degree from the University of Illinois at Urbana-Champaign and his master's degree from George Mason.
TIMOTHY DeFOOR – Commonwealth of Pennsylvania
Timothy DeFoor was sworn in as Pennsylvania's 50th Auditor General on January 19, 2021. Tim started his career in public service as a Special Investigator with the Commonwealth of Pennsylvania, Office of Inspector General, where he investigated government and contractor fraud, waste, and abuse within state government. Tim then went on to become a Special Agent with the Commonwealth of Pennsylvania, Office of Attorney General, investigating Medicaid fraud and illegal prescription drug diversion. Later, he became a Fraud Investigator and Internal Auditor for the University of Pittsburgh Medical Center – Health Plan and various federal contractors.
RICH ZEOLI – Radio Talkshow Host
Rich Zeoli is the host of the award winning "The Rich Zeoli Show" on Talk Radio 1210 WPHT in Philadelphia. He is the founder of RZC Impact Executive Communications Training which specializes in media and presentation skills coaching. In addition to high profile political leaders, his clients have included Fortune 100 C-Suite Executives, national television personalities, and bestselling authors. He has personally trained individuals for high profile speaking engagements and appearances on national programs including Good Morning America, CBS Sunday Morning, Hannity, Meet the Press, Today, among others.
---
Nearby Hotels
Hampton Inn & Suites Philadelphia/Media
Courtyard Philadelphia Springfield
Days Inn by Wyndham Springfield/Phil.Intl Airport
SpringHill Suites Philadelphia Airport Ridley Park
Best Western Plus Philadelphia Airport S. At Widener Univ.