Politics PA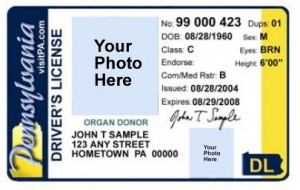 A new option by the Department of State may ease the burden of obtaining an ID by requiring voters provide only two documents as proof of residency.
Pennsylvania election officials are set to release a "Department of State voter ID card," aimed at making it easier for those who have had difficulty obtaining proper ID in order to comply with the state's Voter ID law.
These cards will be issued by PennDOT up to and through Election Day, Nov. 6, 2012, and after.
Secretary of the Commonwealth Carol Aichele said the photo IDs are scheduled to be available at PennDOT's Drivers License Centers beginning the last week of August, and said the IDs are a way of providing another option to voters.
"We believe these new cards will be a safety net for those who may not currently possess all of the documents they need for a standard photo ID from PennDOT. Our goals are to continue making voters aware of the new voter ID law and helping those who may not have proper identification obtain it," she added.
This new card will be valid for 10 years, and will only be given to those who do not have any other approved ID for voting purposes. Also, unlike other forms of state-issued ID, this card is for voting purposes only.
PennDOT requires applicants provide proof of identity and residence to obtain a non-driver ID. Acceptable forms of identification include a birth certificate, social security card, certificate of U.S. citizenship or naturalization or a passport.
Proof of residency can be shown using either tax records, firearms permit, utility bills, or lease or mortgage documents.
The Pittsburgh Post-Gazette's Laura Olson reported today that the new card would require only that registered voters know their Social Security number and have two documents showing proof of residency.
The decision on the card comes after months of scrutiny over the new Voter ID law that requires photo identification in order to vote. Despite receiving high praise and approval from a majority of PA voters, its critics contend that the law is a means of disenfranchising voters, and have speculated that it was passed to help certain elected officials win in November.
The debate was reignited a few weeks ago when it was revealed that the estimated number of voters who lack proper ID was higher than expected — indeed, many times higher than the 1 percent figure originally given by the Corbett administration. In some areas, like Philadelphia, as many as 1 in 5 people lack ID.
In addition, getting the new ID still requires voters make the trip to a PennDOT licensing center, which does little to pacify those who claim it places an unfair burden on the elderly or disabled. This argument is key in the legal case against the state, whose plaintiffs claim the law violates the PA Constitution because such requirements hamper the right to vote.
A Commonwealth Court hearing is scheduled for next Wednesday and is estimated to last between five and seven days.
Read more: http://www.politicspa.com/department-of-state-to-release-voter-id-card/38467/